No More "Sticky" Teeth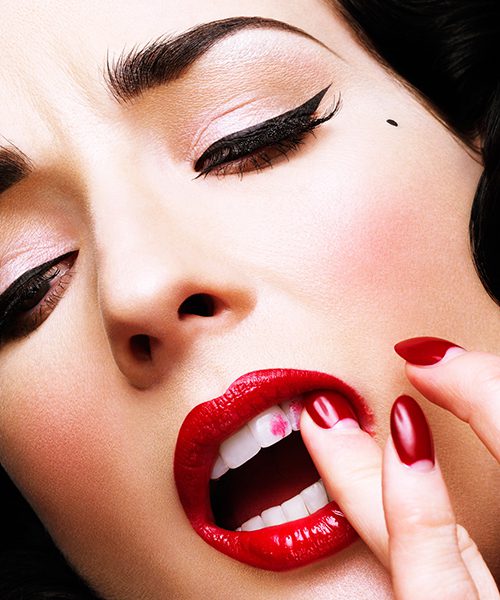 No questions asked, lipstick on teeth has plagued women since lipstick was first created. After all, no woman ever likes to find out that she's been rocking a red smudge on her lovely white teeth all day long. However, you might kick yourself a little when we reveal that there's an easy way to avoid this: just wipe your lips from the inside out!
To do so, when you're done applying your lipstick, stick your finger in your mouth and slowly pull it out, making a slight popping noise at the end. Your finger will take all the excess lipstick with it, leaving your pearly whites just that, white.