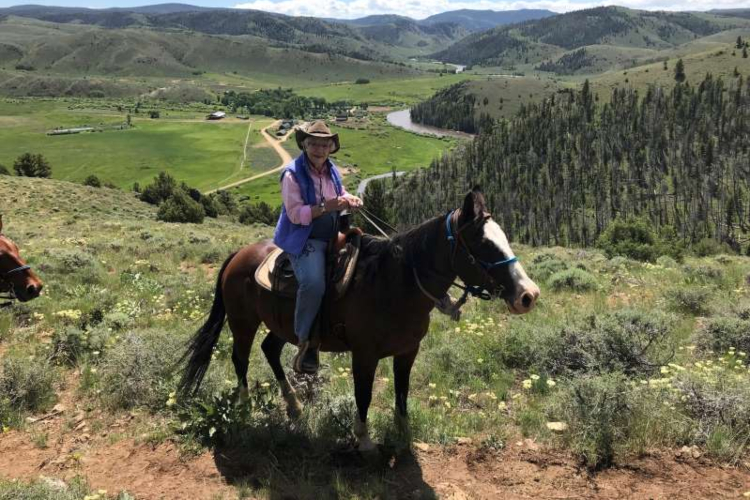 These days, most think of cowboys as something from a bygone age, the era of John Wayne and Gary Cooper. However, even today, a few cowboys and cowgirls still ride through the hills and plains of America. This includes Shay Pendray, an 85-year-old cowgirl who's been driving cattle across the state of Wyoming for decades!
A Girl At the Ranch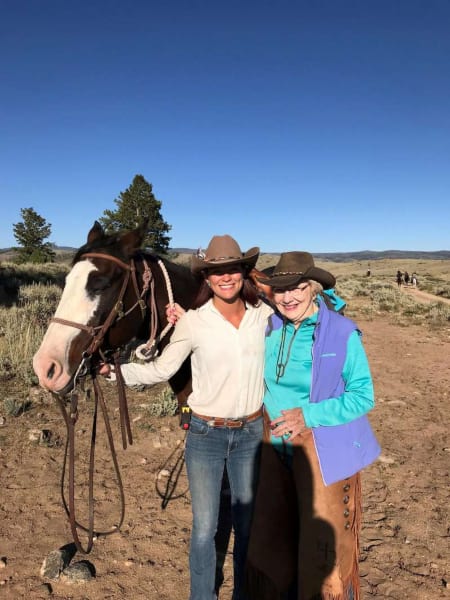 Pendray always wanted to become a cowgirl, even as a child. When her father returned from World War II, he purchased a ranch and Pendray fell in love. Around the same time, her father also purchased Pendray her first horse, sealing the deal. By the time she was sixteen, Pendray was already helping round up cattle atop her horse. And she's never looked back since!
Throughout the years, plenty of changes have come to farming and ranching, but Pendray still likes to do her job from the back of a horse. "You can see what man-made from the seat of an automobile, but the best way to see what God made is from the back of a horse," she says, quoting author Charles Russell. These days, Pendray works on the 100,000 acres A-Bar-A Ranch in Encampment, Wyoming, where she oversees 6,000 heads of cattle!
Overcoming Every Challenge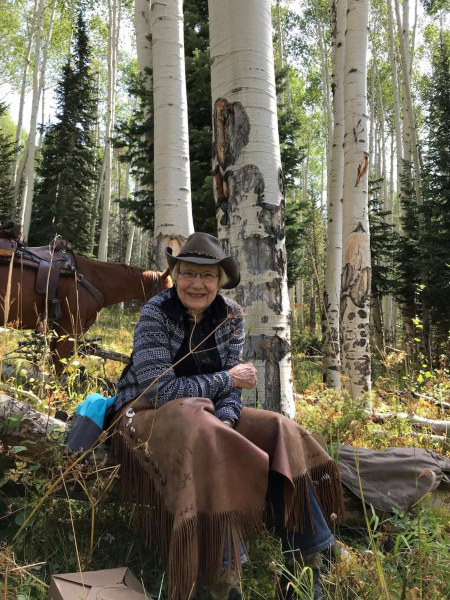 Of course, working as a cowgirl is not a job for the weak. Pendray wakes up every morning at 6:00 a.m., to be out on the fields by 8 a.m. Meanwhile, each day can include all sorts of challenges, from navigating rocky hills and full rivers to controlling the cattle during inclement weather. Things become even more complicated when they need to take the cattle across a road or, rarely, a busy highway. In fact, while many think they know what it's like being a cowgirl from the movies, Pendray says fictional depictions could not be further from the truth. "You drive them slow, contrary to the movies because if you drive them fast, they will lose weight," the elderly rider commented. "They are sold according to how fat they are."
While most cowgirls retire by their 50s, Pendray shows no signs of slowing down. While most riders from her group are a lot younger, most 50-60, she never loses her brightness and humor. They even search for high enough rocks so she can mount her horse, Einstein. "Somehow, God gave me a gift, I don't have cancer. I can easily stay on a horse eight hours a day. It's not a problem, it's a joy," she said, cheerful as ever.
A Trustworthy Partner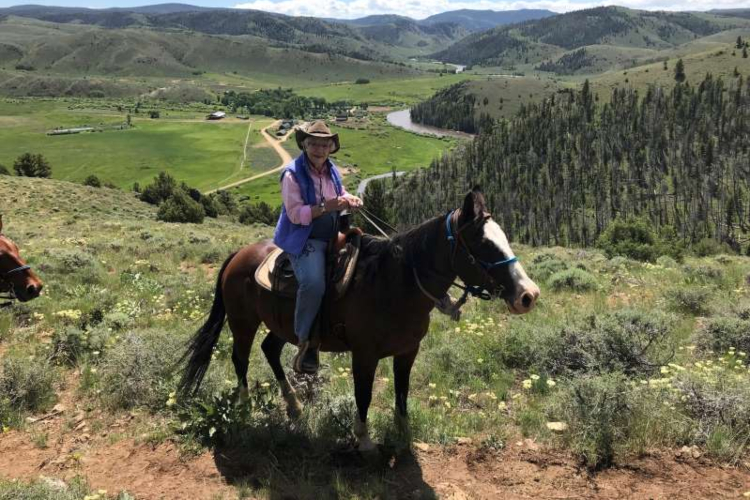 Pendray's partner is Einstein, her trusty 20-year-old bay quarter horse. Even on days when she does not have to work, the cowgirl takes Einstein out, always building their bond. Pendray loves her companion and believes that they will be together for a long time. In fact, she thinks that she and Einstein have quite a bit in common. Einstein can probably ride until 28 or 29. We will age together," Pendray said.
Pendray isn't the type to predict the future. She doesn't know how long she'll continue to drive the cattle across Wyoming. However, she does know one thing for sure: she'll be back at it tomorrow!
Sources: MSN.