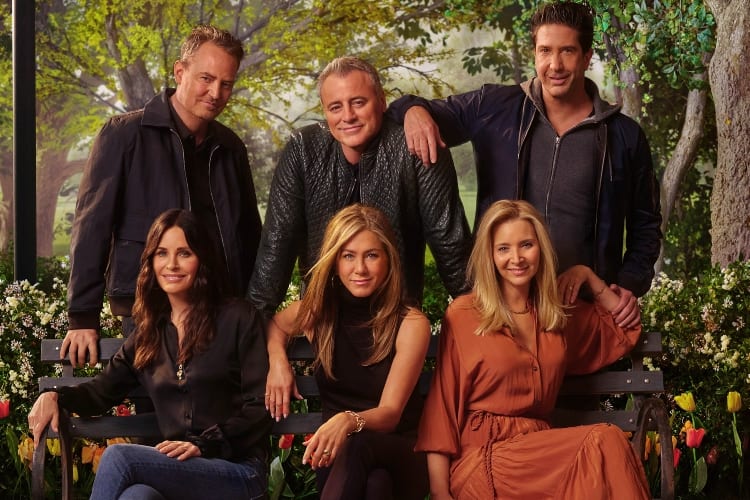 The Friends Reunion is just around the corner! While fans cannot wait for the premiere, there's one little fact that's bugging many fans worldwide. Read on to see what it is…
Waiting For The Friends Reunion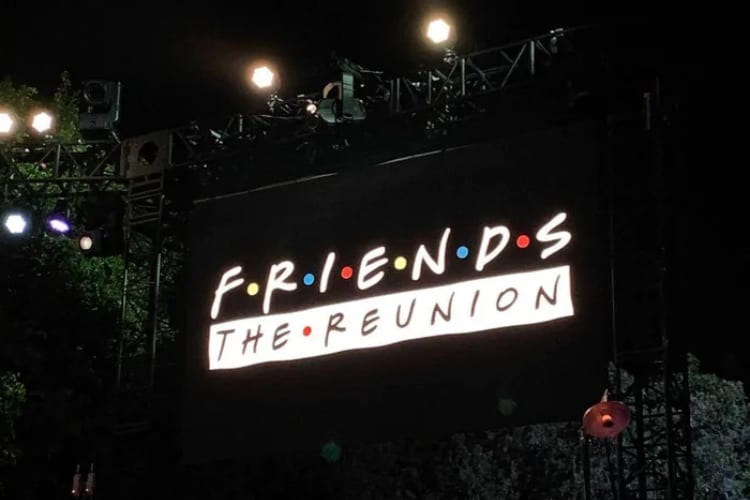 Stars Jennifer Aniston, Courteney Cox, Lisa Kudrow, Matt LeBlanc, Matthew Perry, and David Schwimmer are back on the set of one of the most famous sitcoms ever: Friends. That's right! The week of the Friends Reunion has come! Recently HBO premiered a trailer for the Reunion, which debuts on their streaming service, HBO Max. The teaser had plenty to whet fans' appetites, including a game of Friends trivia, passed on the classic episode "The One with the Embryos," with the cast themselves! Meanwhile, it's also filled with plenty of memories and shots of Stage 24.
While fans loved nearly every minute of the Friends Reunion trailer, one reveal at the end did rub many the wrong way. As it turns out, late-night talk show host James Corden will host the question-and-answer portion of the Reunion. Apparently, many are not happy that a famed Friends guest star, like say, Brad Pitt, Paul Rudd, Reese Witherspoon, or Billy Crystal (just to name a few), did not host the Reunion.
"James Corden adding the 'Friends' reunion to the list of things he's ruined with his mere presence," one Twitter user wrote. "All these people could've been a part of the friends reunion but Warner Bros chose Justin Bieber and James Corden," another fan tweeted.
Still, there's not a Friends fan in the world not looking forward to the Reunion…
Bonus Content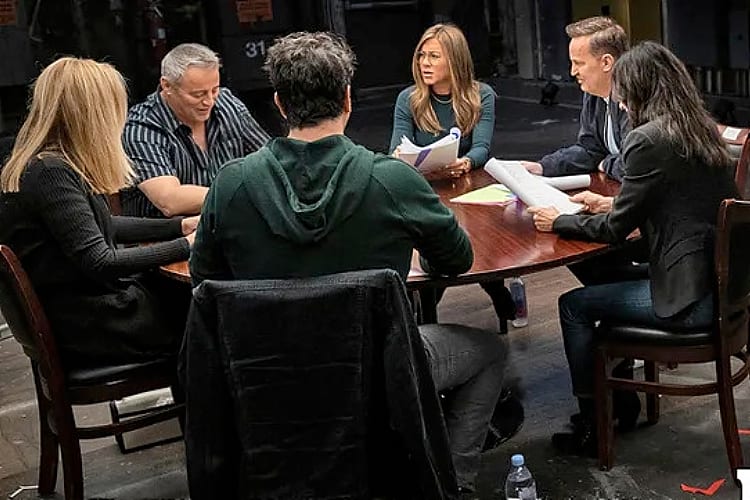 Despite the disappointing casting choice, hundreds of Friends fans worldwide cannot wait to see the Reunion. In addition to the trivia and Q&A, it will also feature a table read and cameos from many of the show's most notable side characters' actors, including Maggie Wheeler, who portrayed Janice, and Tom Selleck, who played Dr. Richard Burke. Who else will pop up? Well, you'll just need to watch the Friends Reunion this weekend!
And for those who simply cannot get enough Friends, HBO Max has a lot more in store for you – in addition to the entire series on demand, that is. Most notably, this includes newly created compilations, including a "Best Of" every character, as well as celebrity guest appearances.
Of course, the stars of Friends cannot wait for the fans to see this incredible Reunion. The fact that it was delayed because of the pandemic only makes it more special, says actor David Schwimmer. "It turned out to be something really special for the fans. I think it's going to lift a lot of people's spirits," Schwimmer said. "It lifted mine," Matt Le Blanc added with a smile.