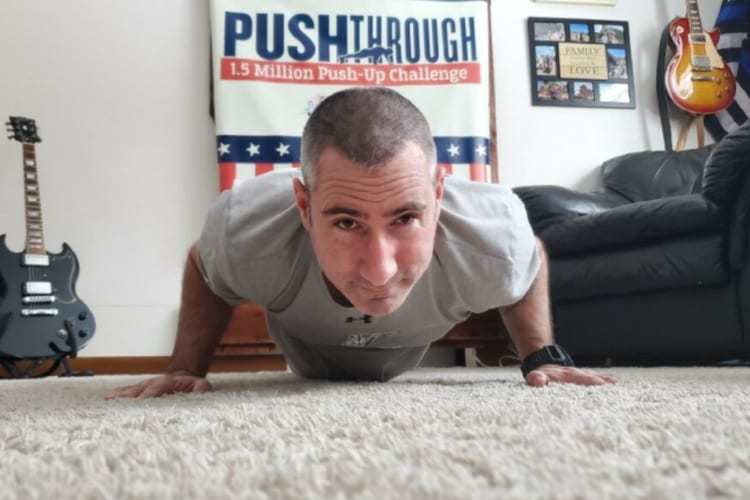 Usually, dads of three have a pretty busy life. However, this 45-year-old father managed to find the time to break the world record for push-ups! He did more than 1.5 million push-ups in one year, setting a new record.
Dad Of Three Breaks World Record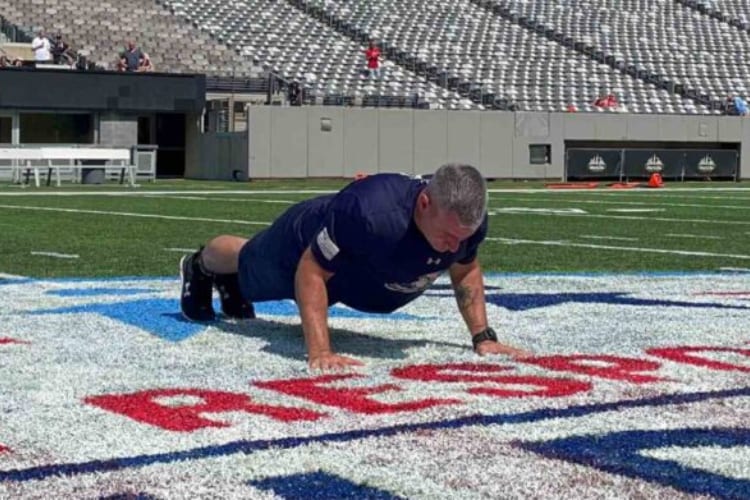 No question about it, Nate Carroll from Wisconsin loves the active life. Even at 45-years-old, he still competes in marathons and races all over the world. However, recently, he decided to break a massive world record – doing more than 1.5 million push-ups in just one year! Carroll, who also finds time to work as a social worker, started his challenge on June 14, 2020. He wanted to "demonstrate to my kids what goals that seem impossible look like when they are broken down into daily manageable chunks," the dad explained.
Of course, there's no way that Carroll could do all those push-ups in a single day. After all, he's a father of three with a full-time job and many hobbies. So, the challenge became less of a physical one and more of a scheduling one. "To set aside time to do 4,000 push-ups is impossible," Carroll told the Wisconsin State Journal. "You have to really make it a priority and be willing to commit to it and embrace the fact that you have to weave that into your day." Still, the father of three found a way to do it…
Always Doing Push Ups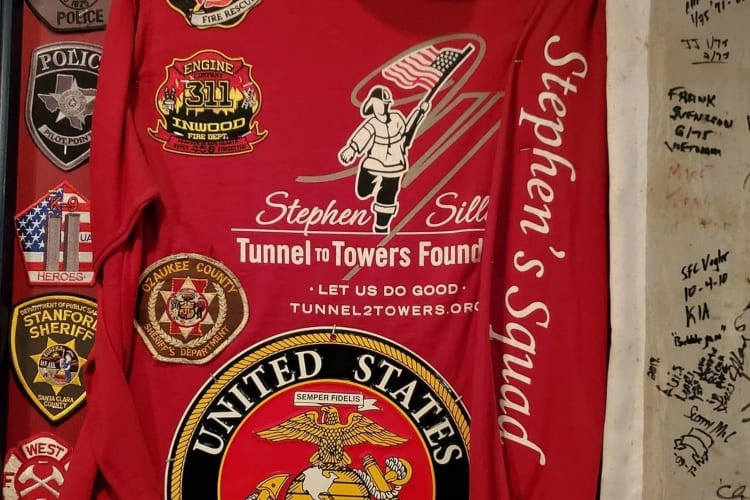 In the end, Carroll used any free minute he could to push-ups throughout the year. That included at work and while out and about! He didn't care at all who watched him, taking advantage of any second he could to complete the challenge. To beat the Guinness World Record, Carroll needs to not only use a logbook, but also film every single push-up. It was quite the production! The father of three broke the world record on June 6, as a special halftime ceremony during the 48th annual Fun City Bowl at MetLife Stadium in East Rutherford, New Jersey.
"It was an honor to set a new world record here in New York in front of members of the [New York Police Department, New York Fire Department and Port Authority Police Department] and other first responders," Carroll said in a statement by the Tunnels to Towers Foundation. The organization, which Carroll works with frequently, helps support the families of fallen first responders, especially those who passed on 9/11. "I want this record to pay tribute to the sacrifice made by so many heroes that tragic day."
So, what advice does Carroll have for anyone looking to break their own record or just change their life? "Set a goal, and get after it," he said. "Make it who you are, not something you do. That way, when it gets hard and life throws obstacles in your way and offers you convenient excuses to stop or says it's too difficult, you find a way to endure and persevere and keep after it…Winning those mini-battles each day builds strength and shapes one's perspective of what is possible." Fantastic advice!
Sources: BroBible, Good News Network.