Margot Robbie – 30-Years-Old, Suicide Squad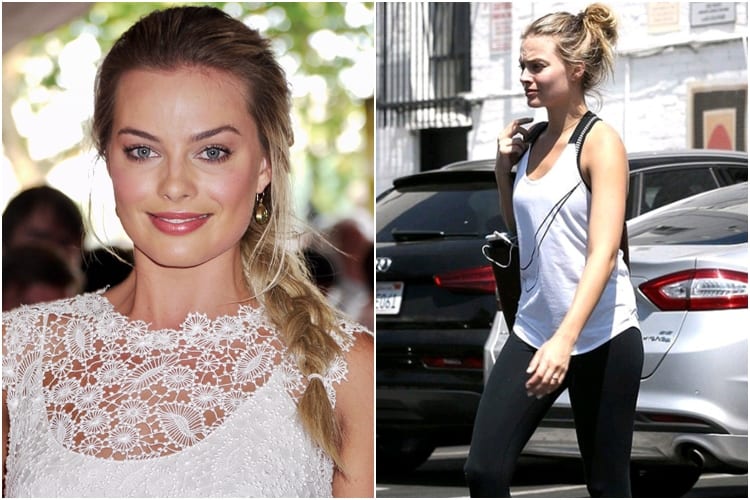 Before seeing her on the movie Suicide Squad we have also seen Margot Robbie in iconic films such as The Wolf of Wall Street. In order to keep up with the Suicide Squad one needs to live quite an athletic lifestyle, and not forget your greens…or your reds…or your blues.
Robbie has a workout routine that first of all includes a lot of cardio. She then adds weight training and ab workouts. When it comes to nutrition she shuns away from processed foods and saturated fats. She keeps herself in shape, regardless if she is working with a role or not at the present moment, in order to be able to take on a role on short notice if necessary.