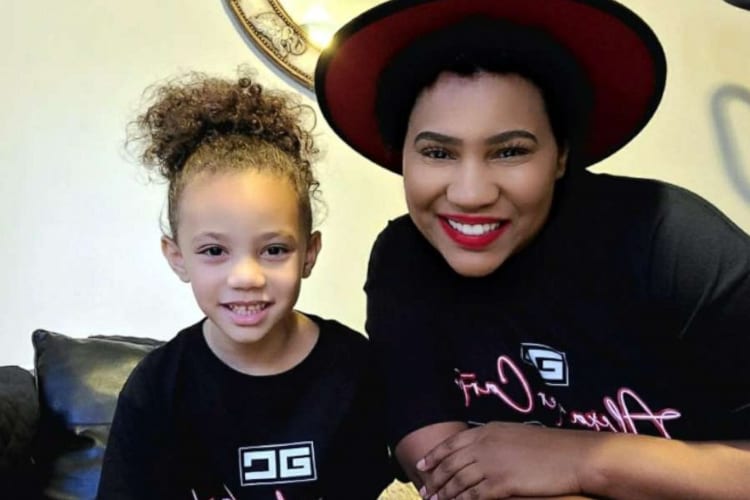 This is the story we all need in 2020. Lashaunastey Turberville is alive and well today, all thanks to her 5-year-old daughter. Without her incredible skills, this young mother would not have survived a terrifying situation…
Unusual Sunday Morning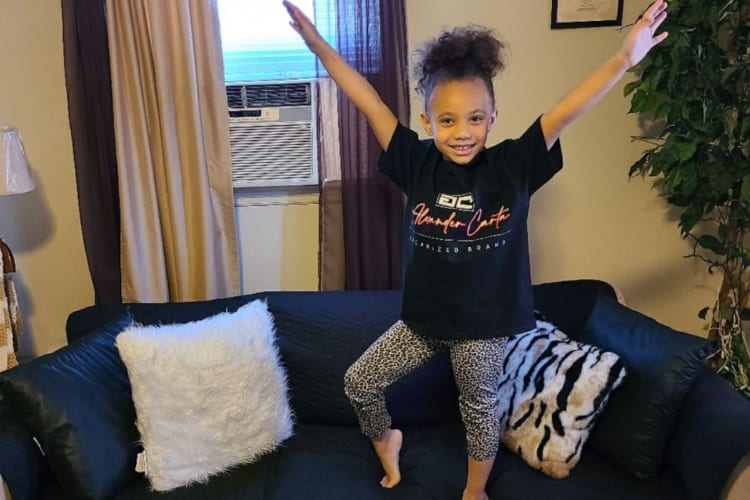 Last week, Lashaunastey Turberville and her daughter, Dehvea, enjoyed a typical weekend morning as usual. After breakfast, the mother and daughter relaxed and started watching TV. Unfortunately, their Sunday would not go as planned. As the morning went on, Lashaunastey, a 39-year-old federal correctional officer, started feeling worse and worse. Soon enough, she lay down on the couch and couldn't get up. Even worse, the mother could not even move! That's when Little Dehvea noticed that there was something wrong with her mother. After Lashaunastey did not respond to her daughter's questions, Dheva knew something was wrong. The little girl immediately called her great-grandmother, who told her to call 911. "I could hear her saying, 'I'm gonna dial 911, I'm gonna dial 911," Lashaunastey said.
Incredibly, Dheva managed to call 911 and let them know what happened, despite her fear. "It's scary," said the child. "That's scary if your mom just sit there and die." While they waited for the paramedics to arrive, Dehvea sat next to her mother, trying to comfort her by patting her head and slowly giving her water. Thankfully, within a few minutes, Hopewell Fire and Rescue arrived and whisked Lashaunastey to the hospital. She was alive, all thanks to her daughter's quick actions!
Teach Your Kids To Call 911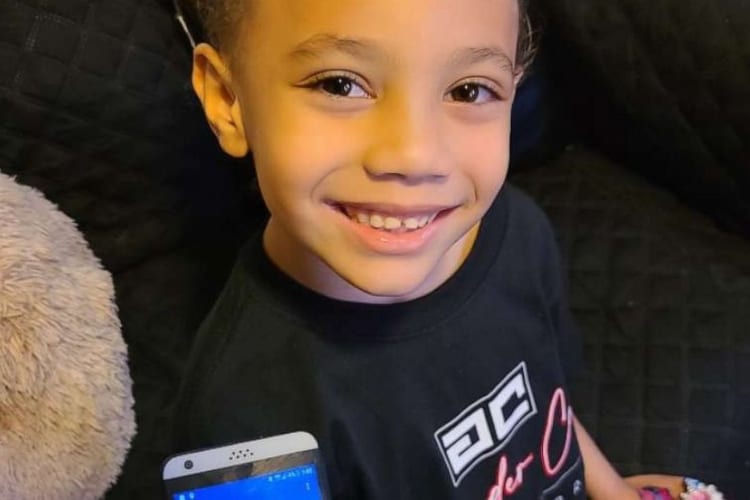 After a short stay in the nearest hospital, doctors concluded that Lashaunastey had suffered a diabetic, hypoglycemic reaction. Her blood sugar level sank low enough for her to nearly enter a diabetic coma. Had Dehvea not called 911 for her mother, it's very likely that she would not be here today. Of course, Lashaunastey feels incredibly thankful for her daughter's quick thinking and action. She's also thrilled that she started teaching Dehvea when to call 911 and how to call since she was a very little girl. "It's very important that parents out here teach their children what to do in times of an emergency," Lashaunastey said. Thanks to the countless lessons and practicing, the five-year-old could easily dial 911, didn't freak out or cry – Devhea became the perfect example for other children. "She really surprised me," the mother continued. "She didn't panic or anything."
Now, the tables have turned, however! Dehvea has become the mom, taking care of Lashaunastey! "She's kind of turned into a little mom," Lashaunastey added. Dehvea is not scared of calling 911 now, and she's full of smiles and giggles when talking about what happened. She also has an excellent message for all other kids who are stuck in similar situations. "Call 911," the little girl said.