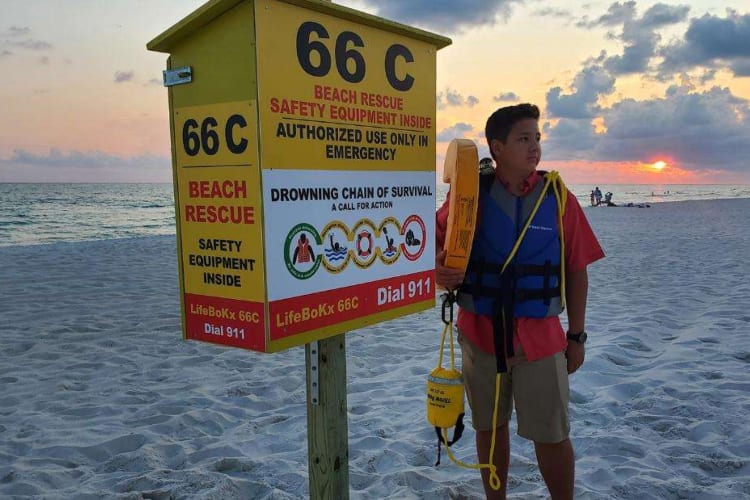 Due to coronavirus, many lifeguards are not on duty. As such, it's not the best time to go to the beach right now. So, one teen from Flordia made anti-drowning kits that anyone can install!
Simple And Helpful Concept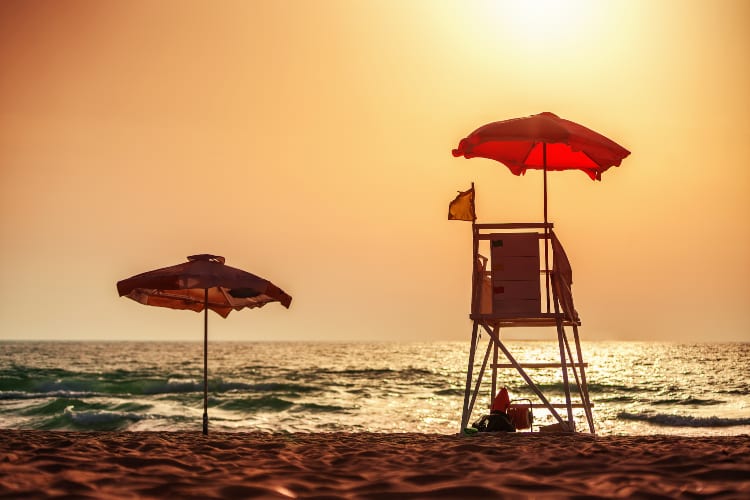 When Kaial Hajik, a 13-year-old Boy Scout and aspiring Air Force Academy cadet from Panama City Beach, heard about drownings increasing due to coronavirus, he wanted to do something. So, he and his father started working on what they call LifeBoKx. "It's very simple… but it's also very important in order to saving somebody's life," the boy said. Meanwhile, they also want to help rescuers! "What we saw is that it's not just people drowning. It's actually the pursuers – working to help save these people – that are the ones that are perishing," the boy's dad said.
The LifeBoKx includes two life vests, a tethered life preserver, and the guide for saving someone from drowning. Each LifeBoKx can also have a special identifier – making sure that the lifeguards can reach the box in record times. Now, these kits are ready to be installed all over Panama City Beach!
Helping The City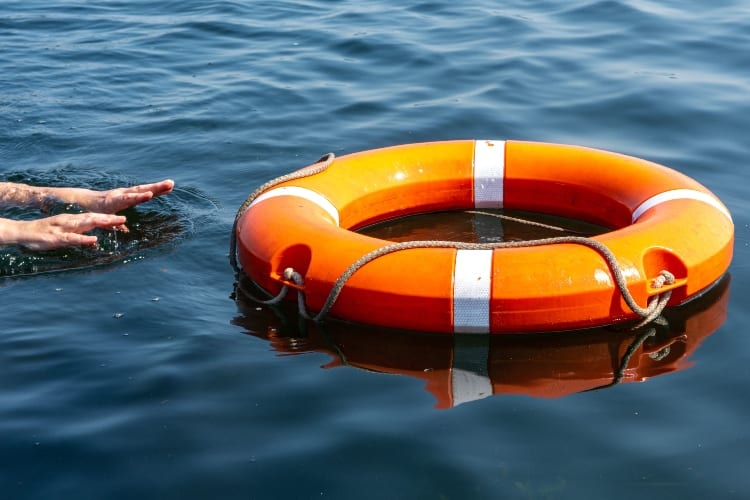 Unfortunately, drownings in the area of Panama City Beach have been steadily growing. 2018 had 10 drownings, while 2019 had 12. This year, eight drownings have happened already, with strong rip currents and a lack of staff being the main reasons. Apart from the citizens participating in their ideas, the city chose to educate them on lifeguard programs. The count of lifeguards along the shore also grew. Beach Safety became a new unit in the fire department with the director Wil Spivey. Kaial and Joe Hajik gave Spivey a presentation with their LifeBoKx – and the teen was praised for his amazing idea. "Our main sentiment is that we just thought it was really exceptional – that a young man saw a need or problem in his community and tried to take initiative and stand up and do something proactive about it," Spivey said.
The director and his team helped Hajik change the kit for the better. Although this kit can't be of much help without a proper number of lifeguards, some tools can train others and prevent major accidents. Moreover, some materials can be of help to the professional. "Prevention and education are really about 95% of what we do as beach safety and lifeguards," Spivey said. "Thought it a good opportunity to work with Kaial and his idea." After the father and son presented their kit to the local Optimist Club of the Beaches, they plan to go to the top – first, show other groups what LifeBoKx is, then reach the city council.
Kaial and Joe Hajik don't care much if their kit doesn't save hundreds of lives – any result is worth it. "If you save one life by doing that, whether it be yours or somebody else… that system is paid for," Joe Hajik said.