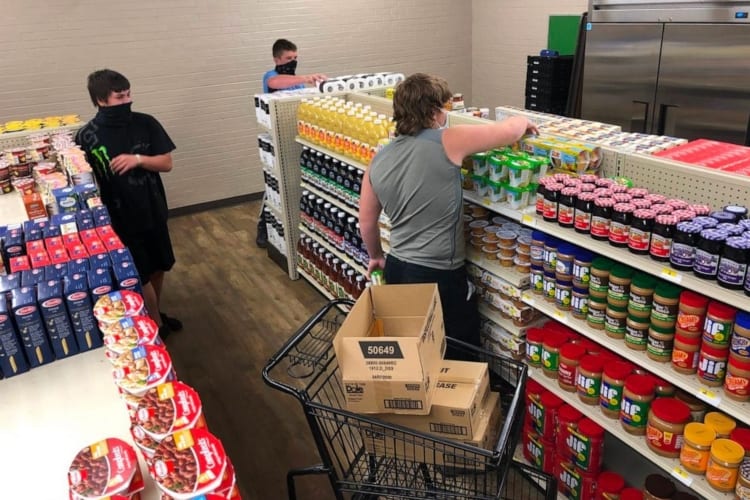 These high school students are running a grocery store that helps those in need. Even better, they've been accepting good deeds as payments! Read on to discover the uplifting story you need today…
A Grocery Store For Those In Need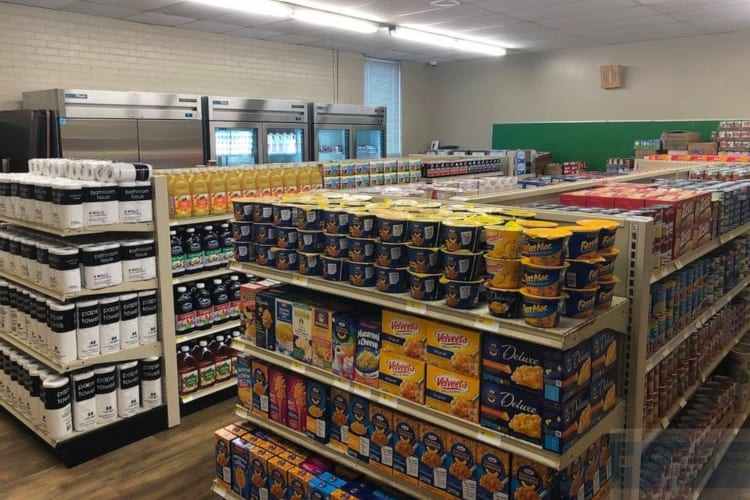 Without a doubt, 2020 was one of the hardest years ever for those with low incomes. Business closed. People became sick. Many lost their jobs. As a result, thousands across the country have struggled even to put food on the table. Thankfully, some, like the students at Linda Tutt High School in Sanger, Texas, have stepped up to help. They partnered with First Refuge Ministries, a nonprofit, and Texas Health Resources to open up the most fantastic grocery store for those in need.
"It didn't take me long to see all the possibilities that the store could bring, especially with it being run by students," Linda Tutt principal Anthony Love said. "The other aspect [is] giving back to the community during these challenging times – even if it's just a little." The store grants each student and family a set amount of points that they can spend on food. Three days a week, the teens come here and grab what their family needs. And if they need more points? Well, that's where the good deeds come in!
"We give our students the same points to start with, but they're able to earn extra points," Love said. "Going above and beyond in the classroom, doing more than what is asked of them, doing a kind deed or being a mentor."
Students Doing Good Deeds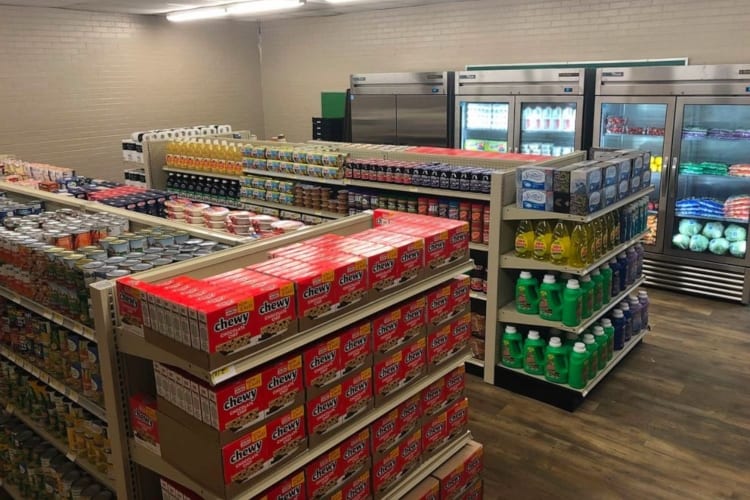 Of course, the store also helps prepare students for the outside world. Hunter Weertman, a junior at Linda Tutt High School, is one of the store's managers. After starting his work in the store, he learned many skills that can later benefit him in life. Apart from managing the store, Weertman also creates employee schedules, inventory lists, orders food, puts items on sale, and helps customers. "I think it makes them feel happy and grateful that they have somewhere to go, seeing their parents that may be struggling with money and stuff at home, this way they can help them," he said. "I like helping a lot of people that need the help – so this is what that's doing."
In mid-December, the school opened up the store to all locals in need, not just those with students in Linda Tutt High School. The store will remain open until the end of the school year 2021. Meanwhile, Love plans to keep it open at least once a week during the summer holidays – that's when students and their families struggle the most. "Our hope is that this program can be spread throughout the country, because we know that the need for families that have food insecurities is out there," he said.
"By having a program like this, integrated with the school, it builds pride and dignity for students that have food insecurity at home and that the students know they have done something to earn the groceries and food they bring home to their families."
Sources: Good Morning America, KMOV