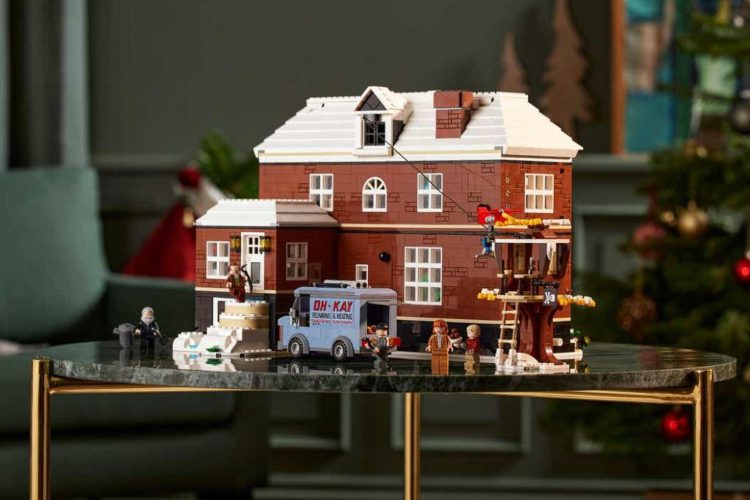 Are you looking for the perfect holiday gift for a '90s kid? Well, look no further! A new LEGO set has debuted, based on one of the best '90s Christmas movies ever: Home Alone! Read on to see all the cool features of this fantastic set…
Home Alone LEGO Set: A Perfect Present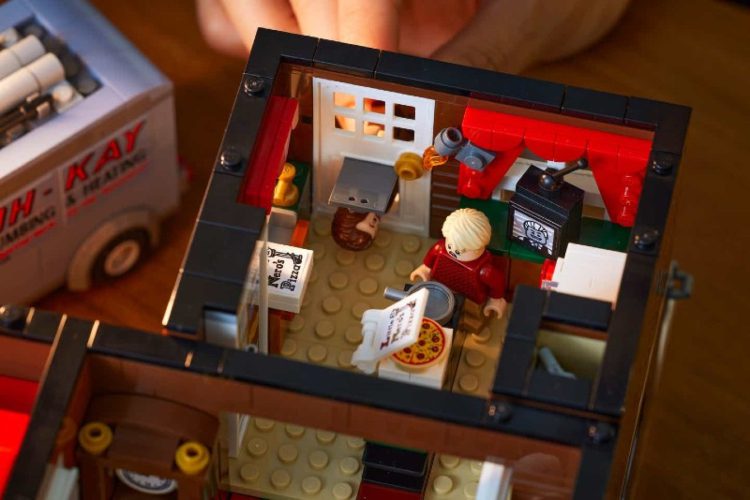 Released on November 1, the new Home Alone LEGO set will surely add a little holiday nostalgia into your life! The incredible megastructure comes in at nearly 4,000 pieces, including lots of moments from the classic '90s movie about a little boy who defeats burglars after being accidentally left home alone on Christmas.
As you might imagine, the LEGO Home Alone set comes with lots of moments from the holiday classic, including the moment when Kevin McCallister feels the burn of aftershave for the first time. It also includes pain cans to knock down the LEGO robbers, Buzz pet tarantula, and even the Kevin's treehouse, with the zipline, included! The set also has plenty of great mini-builds, including a Christmas tree, grandfather clock, dining room table, and more! Fans can relive their favorite moments, as the set comes with LEGO minifigures Kevin, robbers Harry and Marv, neighbor "Old Man" Marley, and Kevin's mother, Kate McCallister.
Continuing with the holiday theme, the Home Alone LEGO set comes in 24 Advent calendar–esque bags. Not only can do build the project overall of December, but the build sequence also mirrors the movie's plot. How cool is that?
Believe it or not, there are even more reasons this isn't your typical LEGO set…
Created By A Fan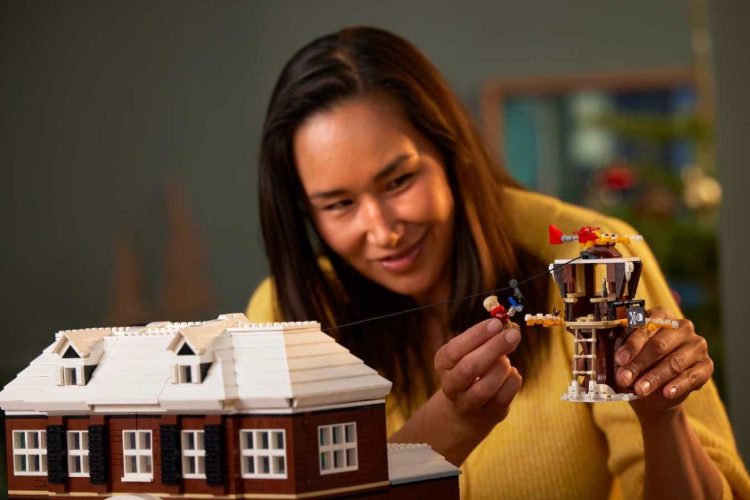 All around the world, kids love LEGOs. However, the Home Alone LEGO set is designed for ages 18 and older. That's right. The design actually comes from the LEGO Ideas platform, where fans can upload their ideas for LEGO sets. If the ideas receive enough votes, which the Home Alone set did, the company produces the idea!
"Just like every '90s kid, I grew up watching 'Home Alone' and it takes a very special place in my heart. I can't even imagine holidays without it. This movie is very nostalgic and makes those warm childhood memories come up every time," Alex Storozhuk, a 28-year-old from Ukraine who designed the set, said.
LEGO loves the design as much as the fans do! "Following the themes of the film, we wanted to make the experience as immersive as possible for fans of LEGO building and the movie," explained LEGO's Antica Bracanov, who brought Storozhul's design to the masses. "The step-by-step build which mirrors the movie, and the ability to open up the set and see inside lends itself well to hours of joyful focus this holiday season – just add a festive backdrop and a certain Christmas movie!"
Given the market appeal, it should come as no surprise that the set sold out on the official LEGO website within just a few days. However, if you love it, there's hope. Some LEGO stores and independent toy stores nationwide still have some sets left, priced at $249.99. Happy hunting!
Sources: Good News Network, Yahoo! Entertainment