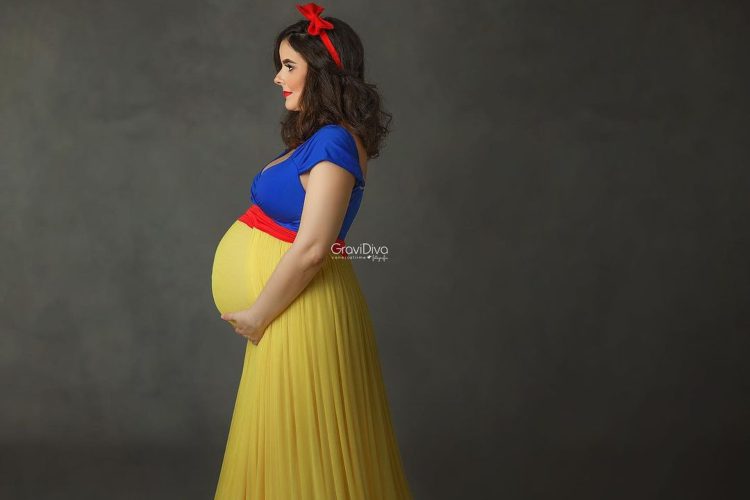 Maternity photos are already a blessing, but if mothers-to-be are presented as Disney princesses by the photographers – the snapshots become times better. This photographer is doing just that, and all her photoshoots become viral on social media.
Moms-To-Be Become Disney Princesses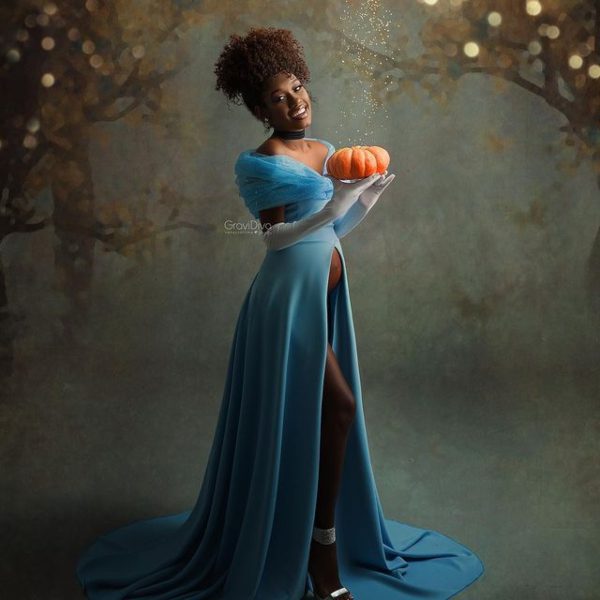 Creating maternity pictures is a real form of art. Lately, photographers who portray mothers-to-be have been even more outstanding with their styles. One of them, Vanessa Firme, loves mixing Disney princesses' magic with real-life stills. Firme takes great pictures as a simple photographer, but princess-themed photoshoots are the ones bringing her to fame every time. The mother of two herself, Firme thinks that fairy-tale scenes make future moms feel special and unique. "These photos tell mothers that they can all be whoever they want to be," she said to Good Morning America. "It shows what happens after happily ever after." Although the idea for fairytale photoshoots is very original in maternity photography, Firme wasn't the one to come up with it. In fact, one of her clients did!
When she received a request to transform a future mother into a Disney princess, the photographer got to work right away. The client's daughter was planning to become Bela. "I thought how magical it would be for her when she saw her own mother dressed as the princess," she explained. "People loved it and we decided to make more princesses." It's interesting to see princesses as mothers, too. After all, no fairytales show pregnant women in main roles, only if it's not for a flashback purpose. In return, Firme became the one to show how Disney characters would look during their pregnancy. What did we learn? That they'd be stunning with a baby bump!
Photographer's Idea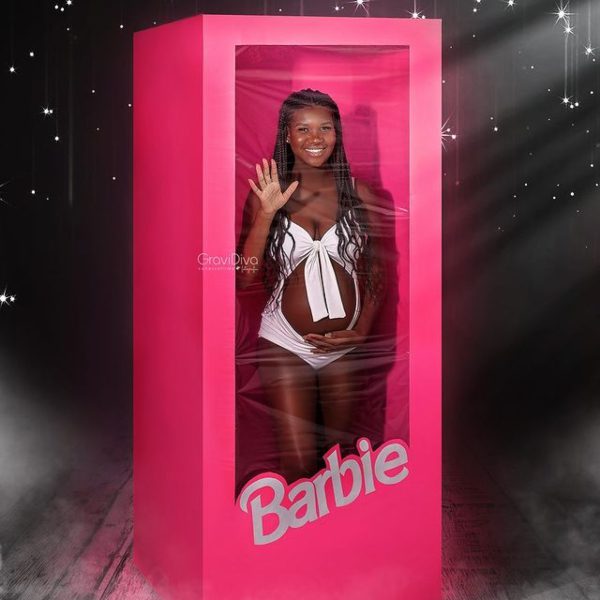 But her work is not just about princesses. First of all, she does photo shoots surrounding villains, too. For example, some mothers are taking up a Maleficent role. She looks so furious and powerful in the snaps that the real Maleficent would be truly scared! Secondly, there are some superhero shoots. Really powerful women appear as Wonder Woman in the photos. Apart from the heroic pics, mothers-to-be show their goofy side when becoming Fiona from Shrek – they also strike funny poses and make weird faces! Firme doesn't plan on stopping her career any time soon. So far, some moms come back to her for infant photo shoots. They recreate the same pictures as Disney princesses, this time with newborn babies in arms.
In case posing in a fairytale seems too vanilla, there is a more serious concept prepared for future moms. Firme also recreates film posters! Starting with Flashdance, and Sex and the City, and ending with Tomb Raider, and Pretty Woman – she's done it all. And they look fantastic as always. Lately, the professional is hosting classes and workshops for other artists. Aspiring photographers can come and learn from Firme herself, the one that got viral all over social media. "It's 7 years of experience, tests, mistakes and successes that shaped the photography I do today, and it will be passed on to you in this innovative and special course format," the artist wrote.
Obviously, the photographer has an eye for capturing mothers-to-be, and we hope she continues making them happy with her unique art!
Sources: MSN, Yahoo!News