Pizza first arrived in the United States in the late 1800s and quickly took over the country. Who can deny the incredible combination of crust, sauce, and cheese? However, over the years, various parts of the country have created their own pizza variations, from the New England Greek Pizza to the controversial Hawaiian Pizza…
New York Thin Crust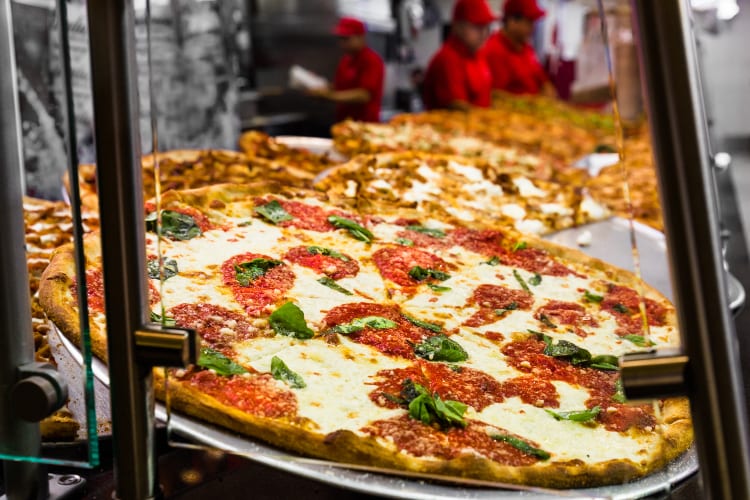 Let's start with one of the most common types of pizza in the world, New York thin crust. It's also one that most closely resembles traditional Italian pizza. It has a very thin, crunchy rust, lots and lots of cheese, and just a smidge of sauce. Due to the size of slices and grease from the cheese, the best New York thin-crust slices require diners to fold them in half. Just make sure to grab tons, and we mean tons, of napkins!
New England Greek Pizza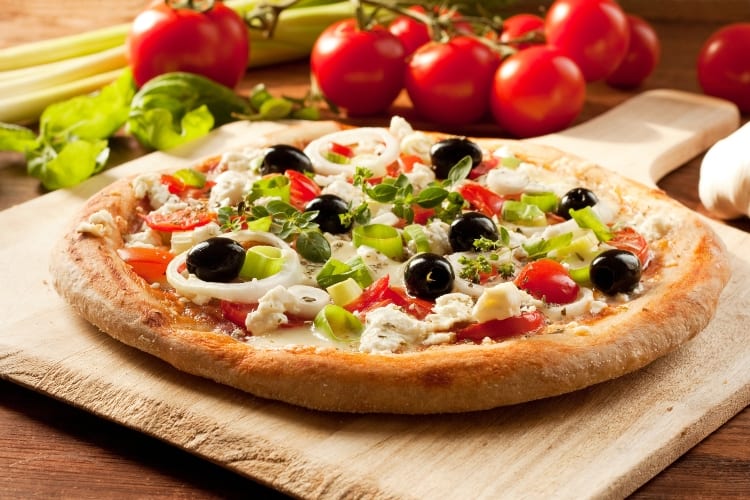 Believe it or not, "Greek-style" pizza actually came from…New England. Plenty of cooks claimed to have created it. Still, their stories all have the same essential structure: a Greek immigrant to New England (usually Massachusetts specifically) and decided to add classic Greek ingredients, like olives, peppers, and Feta cheese, to pizza. And it stuck! Greek-style pizza usually features an average crust thickness, but pies are often larger in diameter than ever. That's so the pizza can be baked inside a cake pan, giving the bottom a softer feel.
California Style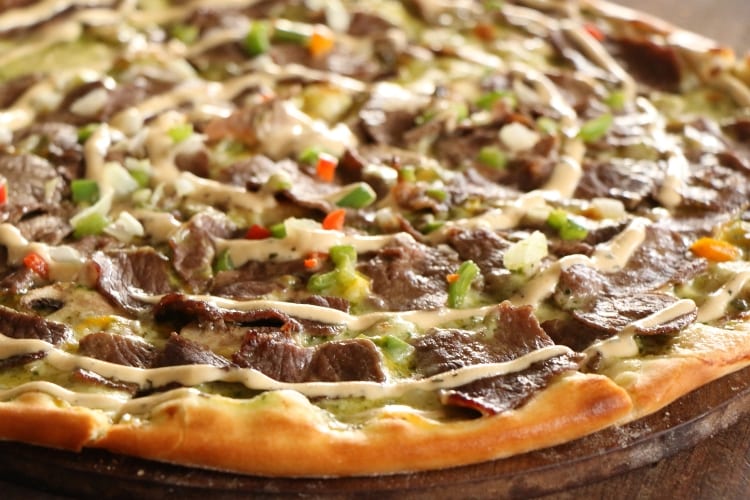 Crossing the country, "California style" pizza began with Chef Ed LaDou. One day in the '80s, he decided to experiment, seeing if he could combine California cuisine (only using fresh, local ingredients) with pizza. The result was a thin, single-serve pizza that features ricotta, red peppers, mustard, and pate. It did not go unnoticed: his friend, celebrity chef Wolfgang Puck, urged LaDou to continue working in his version of pizza. In fact, Puck and LaDou worked together on the restaurant Spago, where LaDou still works. Today, they serve many California style pizzas, including ones featuring duck sausage and smoked salmon. But as long as it's a thin, crunchy crust and features local, fresh ingredients, its California style!
Chicago Deep-Dish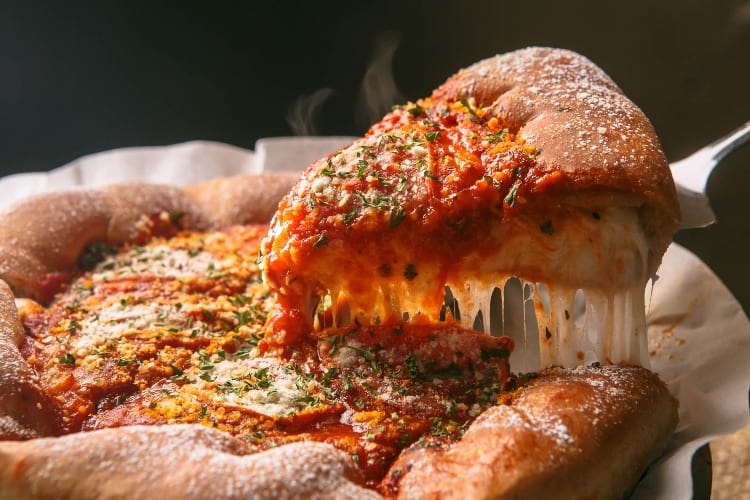 Outside of thin crust, Chicago deep-dish pizza might be the most famous American style of pizza. It came about in the 1920s, but historians disagree on the original creator. They've narrowed it down to two: Uno's Pizza founder Ike Sewell or Saverio Rosati of Rosati's Authentic Chicago Pizza. Regardless of who created it, all that matters now is that millions around the world adore Chicago deep-dish pizza. As the name might suggest, a deep-dish pizza features a deep crust that creates a bowl essentially. The crust is then with cheese, sauce, and toppings. Since it's so different from other types of pizza, deep-dish is often a divisive type of pizza.
Hawaiian Pizza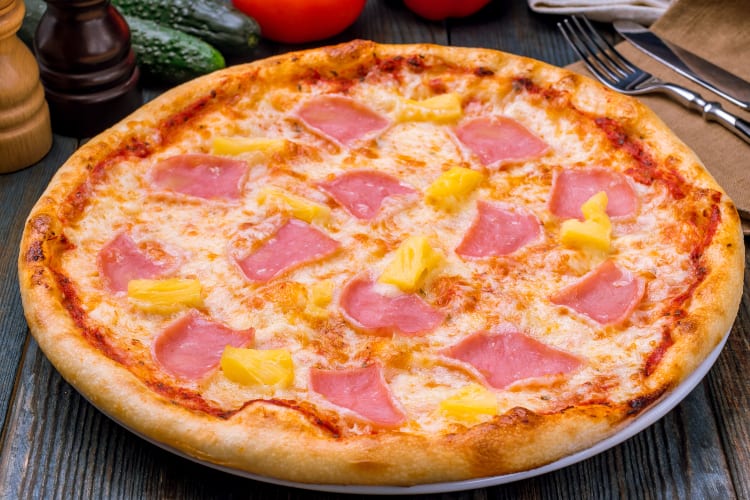 If New York thin crust is the most popular type of American pizza, Hawaiian is the most infamous. If Chicago style pizza starts arguments, Hawaiian pizza starts wars. Most of the ingredients are fine, like average crust, cheese, and ham. Then, unfortunately, we arrive at the odd man out, pineapple. Pineapple on pizza divides almost everyone. In fact, in 2016, Americans ranked it as their least favorite pizza topping. However, while many countries despise Hawaiian pizza, one country loves it: Australia. It was the biggest seller in 1999 and has remained a top-five seller in the country ever since.
Of course, there are a lot more pizza types to discuss, including Tomato Pie, St. Louis style, or Detroit pizza. So, if you haven't found your favorite yet – just keep searching!
Sources: First We Feast, TripSavvy.