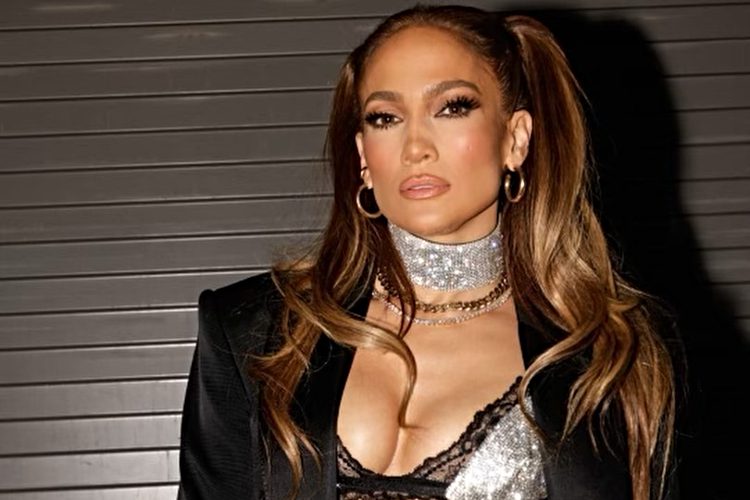 Of course, almost everyone knows that singer and actress Jennifer Lopez has some of the best skincare and makeup techniques in the world. However, did you know that she also looks great without makeup? That's right! Lopez just posted a makeup-free selfie that took the world by storm…
Jennifer Lopez's Skin Magic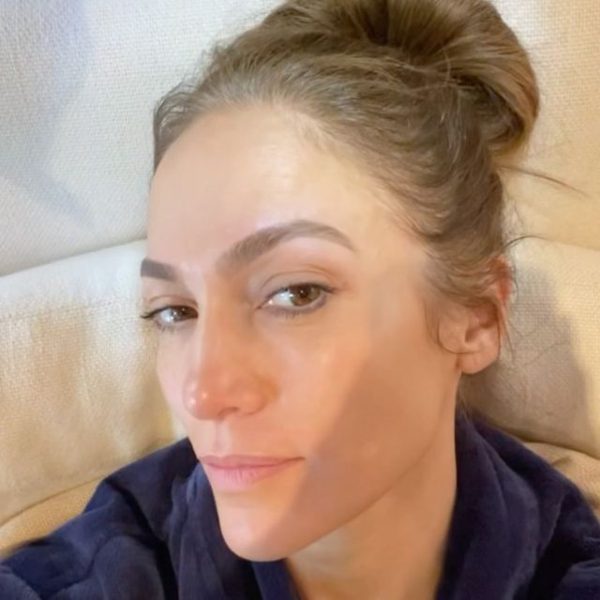 It's hard to believe singer-turned-actress-turned-producer Jennifer Lopez is 52-years-old. It's even harder to believe that someone who owns a makeup company would even post a makeup-free selfie. However, that's precisely what Lopez did! The image, which comes to us thanks to the JLo Beauty Instagram, shows the iconic Latina star, sans-makeup, having her eyebrows done by none other than Anastasia Soare, CEO and founder of Anastasia Beverly Hills.
"No filter needed when you have that #JLoBeauty glow IRL," the account captioned the photo. "@AnastasiaSoare has seen it all, but @JLo's skin has that WOW factor. We did name our hero serum THAT JLO GLOW after all."
Afterward, Lopez also posted a video of her interaction with Soare. "I'm here with Anastasia doing my brows, she said I should take a picture of my skin," the singer explained. "Yeah, because you have the best skin," Sore immediately replied. Never one to miss an opportunity to promote her own beauty brand, Lopez smiled and said: "That's J-Lo Beauty."
Want to know exactly how Lopez does it? Read on to find out…
Skincare For Flawless Makeup-Free Selfie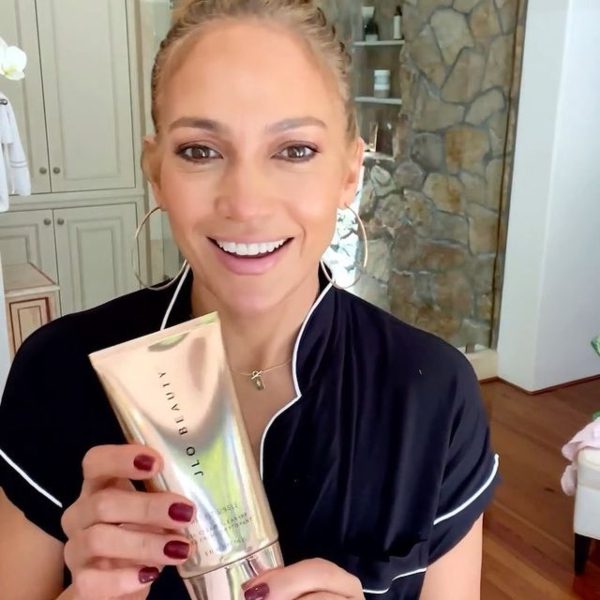 In July, Lopez released the secret to her fantastic skincare. According to her, anyone can have the same amazing complexion, if they pick up a bottle of her best-selling serum, JLo Beauty's That JLo Glow Serum. The singer and actress first spoke about the product in a now-viral Instagram video she captioned "Jennifer's Post-Workout Routine Episode 1."
"It is the magic ingredient, the secret sauce, the fountain of youth, the vitamins for your face," Lopez explains while putting on the serum, which includes oleuropein. "There's not a day, there's not a morning, there's not an evening, there's not a moment where I'm not putting this on."
What's oleuropein? "Oleuropein (a compound from olive leaf extract) has anti-inflammatory, antioxidant, antibacterial, and immune-stimulating properties," Monisha Bhanote, M.D., a skincare expert, told Prevention Magazine.
"Skin care is an inside job," Lopez continued. "Beauty from the inside out is one of our models at JLo Beauty, and that is spiritually, emotionally, metaphorically, but also really really practically."
Want to pick up the serum for yourself? Check out the JLo Beauty website, or Amazon or Sephora.
Sources: MSN, Yahoo! News