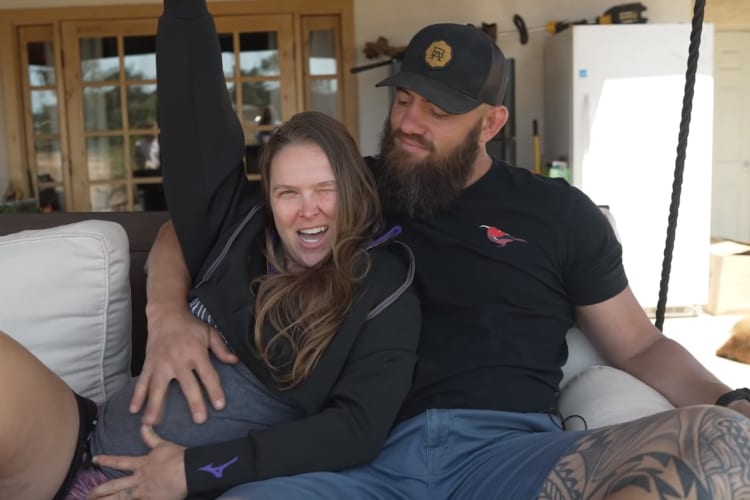 UFC and WWE wrestler Ronda Rousey, arguably the most famous female wrestler of all time, just announced some fantastic news to her fans. After more than a year of effort, she's pregnant! And that's just the beginning of Rousey's plans…
Announcement On Ronda Rousey's Channel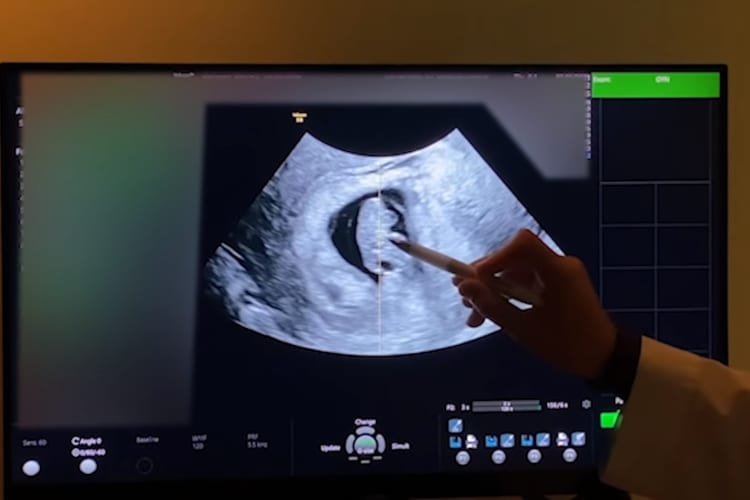 Famed athlete Ronda Rousey and her husband, fellow UFC star Travis Browne, have opened up about their journey to having a family. Many fans will remember that Rousey decided to leave the WWE, which she entered into after UFC, to focus on having a family. After retiring post-WrestleMania 35 in 2019, the 34-year-old former fighter seemed to take a step back from the public eye.
However, just recently, Rousey posted a video to her YouTube channel, entitled "Ronda Rousey and Travis Browne Have An Announcement." In the video, she revealed what many had hoped to hear for some time: she's pregnant! And due September 22nd. "I've been pregnant since January. So, four months. Woo, baby bump! I can't hide it anymore. So, it's time to show it off. And just wanted to share with you guys a little bit of the journey we've been on. And there's definitely much more to the story that we'll be telling later."
After the announcement, the couple cut together a small video of their journey over the past few months. Clips of Rousey and Browne learning about the pregnancy for the first time and seeing their first ultrasound made many around the world smile and cheer. But that's not all! The couple plans to reveal more about the pregnancy story as it continues, all through their YouTube channel.
She's Finally Pregnant!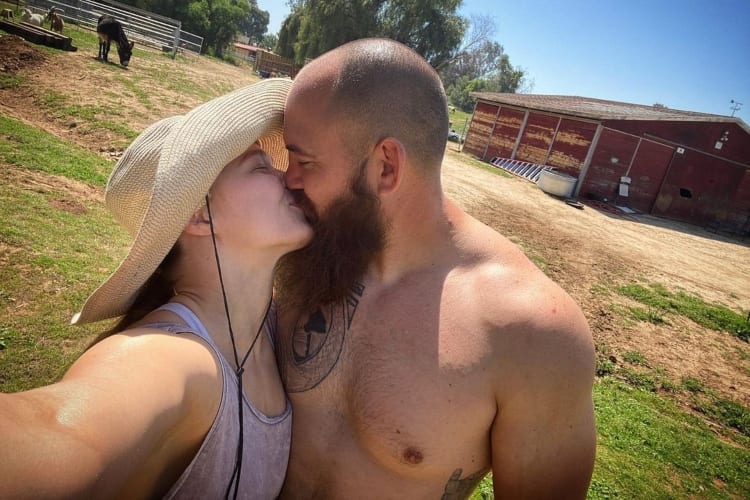 As you might imagine, Rousey and Browne are far from the only ones happy about that the fact that they will soon expand their family with a son or daughter. Fans could not contain their excitement for the two athletes, leaving thousands upon thousands of comments cheering them on. "Congratulations Ronnie! Really happy for you. You've won olympic medal, WWE championship and now a medal in motherhood is your next championship. Good luck, my FAV," one of them said. "Congrats you two! The baby will probably be born arm barring the doctor," the other read, wondering if the baby will be a fighter as well.
Well, Rousey doesn't know if the baby will turn into a fighter, but she guarantees her child will be the "baddest baby on the planet!" Coming soon! What's next on the YouTue docket for the couple? A gender reveal! So make sure you keep an eye on their ever-growing YouTube channel.
Sources: Twenty Two Words, Yahoo!