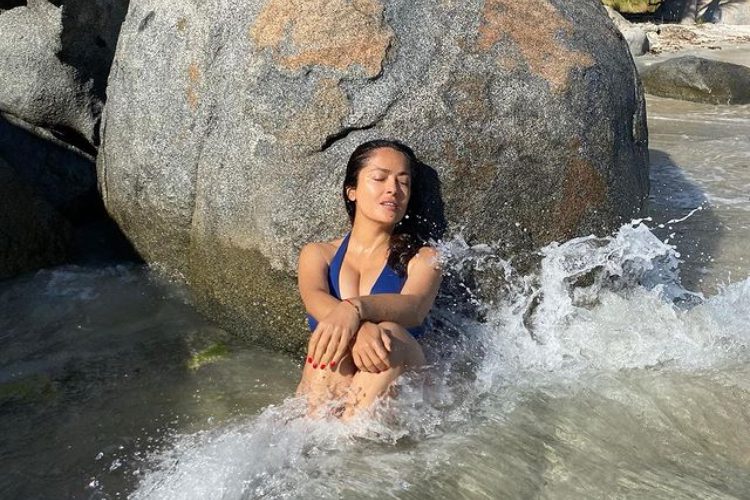 Famed actress Salma Hayek decided to show fans just how stunning she remains at the age of 55. The House of Gucci actress posted a makeup-free selfie to Instagram this weekend, proving that she does not need filters or cosmetics to achieve red-carpet-ready beauty.
Salma Hayek Surprises The Internet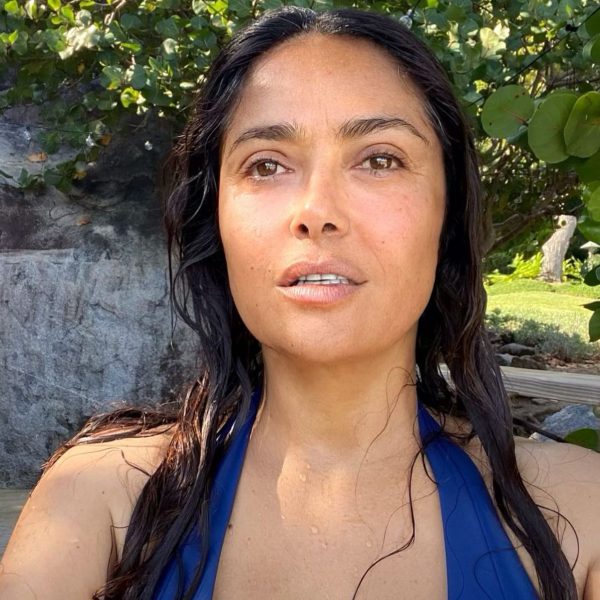 Actress Salma Hayek celebrated her natural beauty this past weekend, in her go-to blue bikini. The selfie the 55-year-old Oscar-nominated star posted showed her with wet hair, looking off into the distance. She simply captioned the photo with "No Makeup" and "Selfie Sunday" hashtags.
Of course, it did not take long at all for fans to comment on Hayek's makeup-free beauty. "Natural beauty!" one fan gushed. Another called Hayek "breathtakingly beautiful." Another also added: "Always beautiful and serene!" While fans loved the selfies, Hayek is far from the only celebrity to post such a photo.
The 55-year-old actress follows in the footsteps of Gwyneth Paltrow, Demi Moore, and many other celebrities who have posted makeup-free selfies. However, just because Hayek posted a makeup-free selfie does not mean that she does not love glamming up. In fact, her husband, François-Henri Pinault, is the CEO of the retail group Kering, which owns Yves Saint Laurent and Gucci, among many other brands.
Want to look as good as Hayek does without makeup? Well, she's made her routine quite clear…
Path To Flawless Makeup-Free Selfie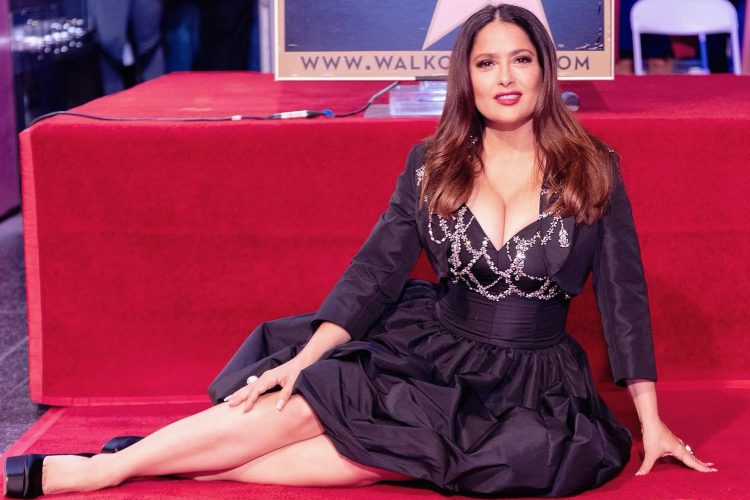 In 2017, Hayek said that one of the most important part of taking care of her complexion was listening to her skin. . "Sometimes I put rose water. Sometimes not," she told Glamour Magazine in an interview. "Sometimes straight to the cream. You have to see how the skin feels every day." Most importantly, the actress makes sure that her skin is moisturized and she has no problem sharing what oils, creams, and serums she likes to use the most. "I love the Biologique Recherche Grand Millésime Serum. Or I use the Anne Semonin Sérum Précieux," Hayek recently commented.
But even more important than what she does use is was Hayek does not use. "Exfoliating a lot may make you look good in the short term, but not I think in the long term," she told The New York Times. And she's 100% right! Exfoliating your skin with harsh chemicals too often leads to inflammation and skin damage.
Well, looking at Salma Hayek's makeup-free selfie, we can definitely learn a thing or two!
Sources: MSN, Prevention Magazine, The Today Show