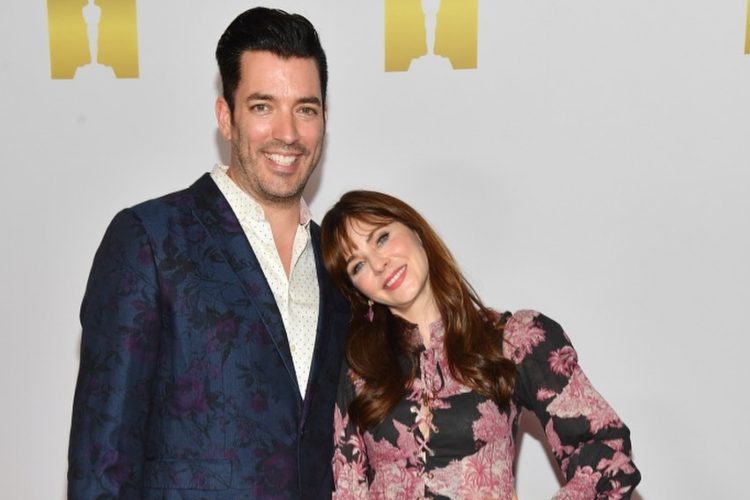 Famed celebrity couple Zooey Deschanel and Jonathan Scott constantly fill their fans' newsfeeds with declarations of love for one another. Most recently, the pair recreated a scene from one of Deschanel's most famous movies: 500 Days of Summer…
Recreating An Iconic 500 Days of Summer Scene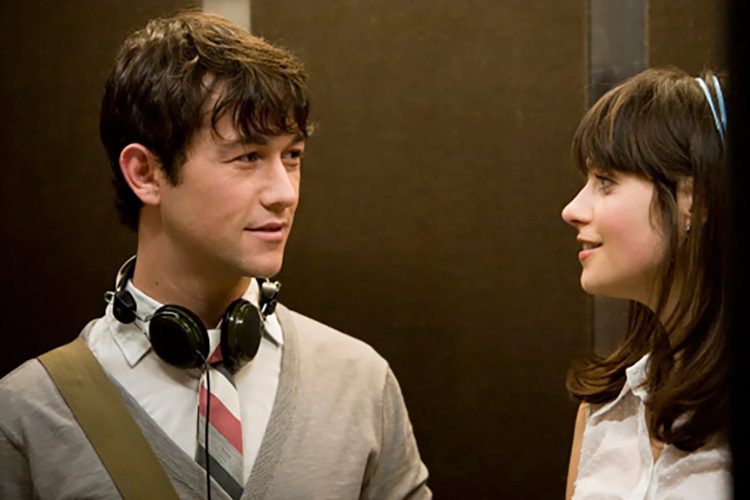 Famed celebrity couple Jonathan Scott and Zooey Deschanel love doing cute things together. Just take a look at the recreation of their scene from 500 Days of Summer, one of Deschanel's most famous movies. For those who have not seen it, the 2009 romantic comedy stars Deschanel and Joseph Gordon-Levitt as star-crossed lovers. At one point, the actress' character hears The Smiths' 1986 song "There Is a Light That Never Goes Out" over Gordon-Levitt's headphones, sparking a bond between the two.
Now, more than a decade later, real-life couple Scott and Deschanel kept The Smiths' song in their recreation, but took some liberties with the scene itself. In the video, first posted to TikTok and then Instagram, the 41-year-old actress reprises her role, while half of the team behind Property Brothers stands in for Gordon-Levitt.
"Hey," Deschanel says in the video. Scott then removes his headphones, just as the character Tom does in the movie, to which the actress asks, "What floor?"
"Oak, I think. Probably like a dark oak," Scott responds in his typical Property Brothers fashion. Next, Deschanel remarks that it's a "cool floor," and Scott agrees, "as far as elevator floors are concerned." Geeky? Sure! But fans loved the video, which Scott captioned, "Yeah, sometimes I'm *mildly* socially awkward."
Zooey Deschanel And Jonathan Scott: Hollywood Love Story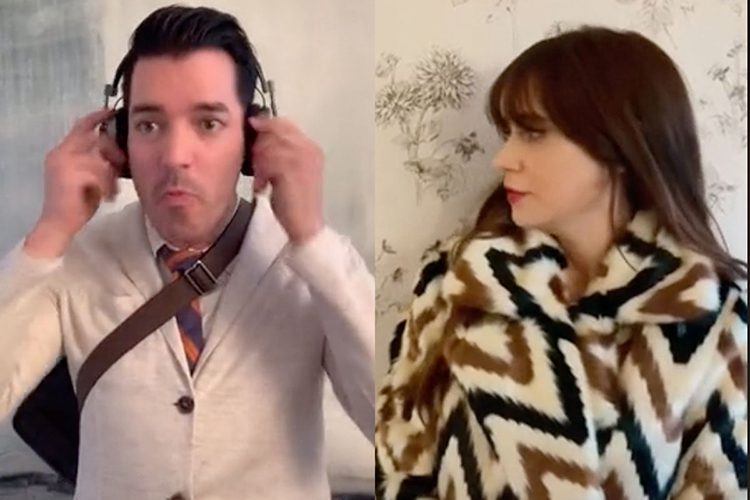 For those that don't know, Scott and Deschanel first met when they appeared on an episode of James Corden's Carpool Karaoke together. In the competition episode, Scott and his brother, Drew, competed against the actress and her sister, Emily. According to the Property Brother, he developed a crush on the famed actress right away!
"I thought I was playing it cool. I didn't think anything of it," Scott said on an April 2020 appearance on his brother's podcast."The producer said I was flirting so bad, so hard they had to cut a bunch of that out."
By the end of 2019, speculation started to arise that Deschanel and Scott had begun dating. In the fall of that year, they confirmed their relationship via simultaneous social media posts in October of that year. Since then, the TV host and actress have remained together and one of the brightest couples in Hollywood!
Sources: MSN, Shape Magazine