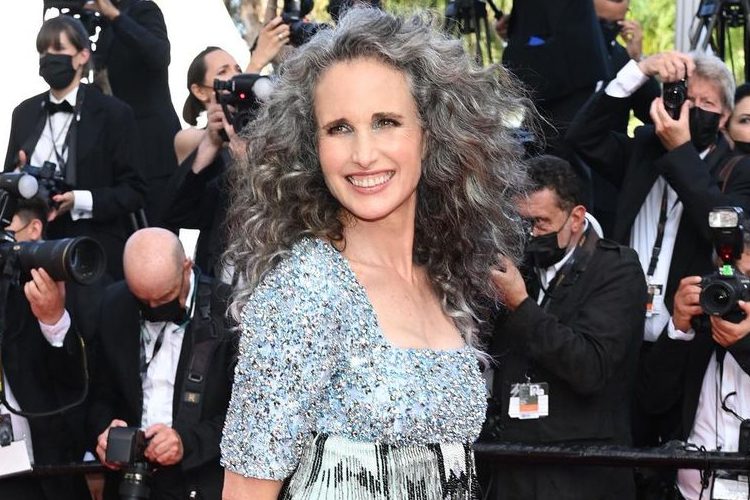 All around the world, more and more older women are embracing their natural beauty, no matter what society has previously dictated. One of them is iconic actress Andie MacDowell, who decided to keep her grey hair, even when many close to her thought it was a bad idea…
The "New" Andie MacDowell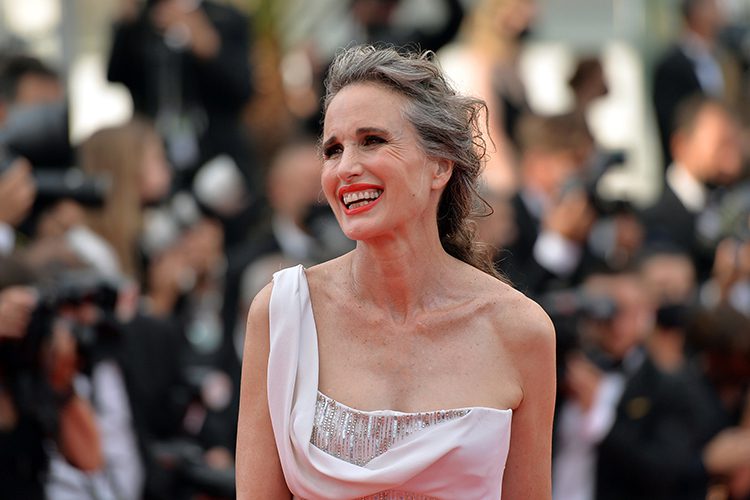 When Andie MacDowell appeared at the 2021 Cannes Film Festival with her natural gray, she showed the world just how good aging could look! While her fans around the world loved the actress' new look, she revealed in a recent interview with Vogue that not everyone in her close circle did. In fact, when the first grays appeared, MacDowell started dying her hair, on the advice of her managers. However, during the COVID-19 lockdowns, the actress' children said the gray hair suited her – so MacDowell kept it!
"During lockdown, I had a lot of downtime and became obsessed with Jack Martin, who did Jane Fonda's hair. I shared those pictures with a lot of people going, 'Hey, I want to do this,'" the Groundhog Day star explained. "I've been saying for a while now it was time for me, personally, to make that transition because I felt like it was appropriate for my personality and just who I am."
Of course, MacDowell faced a bit of pushback from her managers when she told them she intended to stop dying her hair entirely. But she stood her ground! "I said, 'I think you're wrong, and I'm going to be more powerful if I embrace where I am right now. It's time because in two years I'm going to be 65. If I don't do it now, I won't have the chance to be salt and pepper. I always wanted to be salt and pepper!'" MacDowell recalled.
Loving Gray Hair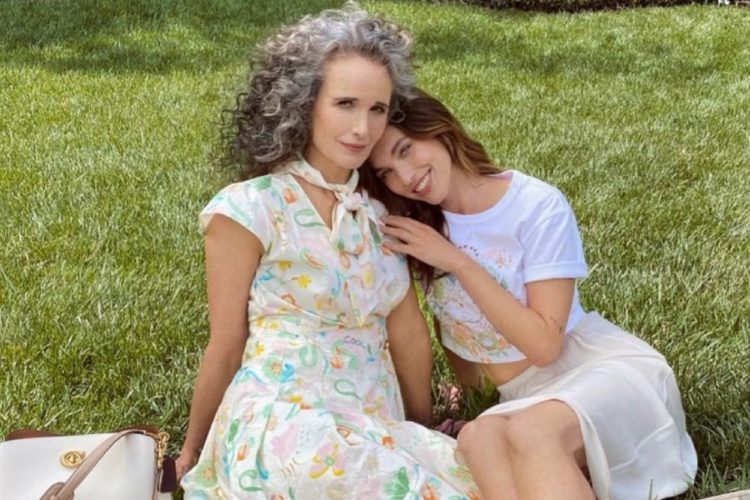 While MacDowell said she too had some reservations about embracing gray hair, it all went out the window once she actually started heading into public. "But then once I did it, it was just so clear to me that my instincts were right because I've never felt more powerful," MacDowell said. "I feel more honest. I feel like I'm not pretending. I feel like I'm embracing right where I am. I feel really comfortable. And in a lot of ways, I think it's more striking on my face. I just feel like it suits me."
While bringing her gray hair into her professional life, the beloved actress realized how few of her fellow older stars embraced the change. So, MacDowell decided to be the change she wanted to see in the world! Now, she wouldn't have it any other way. "I was looking at real women out there who were transitioning to gray, as well as younger women in their 50s who were choosing to go natural. You could see the before and afters, and I like the afters," MacDowell said.
Still, while MacDowell certainly feels powerful with gray hair, she understands that the color is not for everyone. "Everybody has their own personal taste! That's just my taste," she explained. "I have two older sisters, and they will be coloring their hair probably forever. That's just who they are!" Well said!
Sources: MSN, People Magazine